F1E California Cup 2018
Details

Category: Fab Feb 2018
Hits: 1453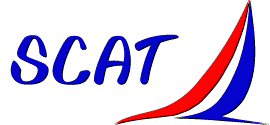 F1E California Cup
The 13th F1E USA World Cup Contest
PLACE:        Holloway Hill near Bissonette Mirage Field,
                      Lost Hills, California
DATE:           Thursday  February  15, 2018
SCHEDULE: Seven (7) 60-minute rounds
9:00AM Arrival at Holloway Hill           
                            Fly-off to be announced
AWARDS:     Perpetual Trophy to high point winner
                     1st through 3rd  place awards
CONTEST DIRECTOR:  Brian Van Nest   760-937-0177      

This email address is being protected from spambots. You need JavaScript enabled to view it.
HEAD JURIST:  To be determined
ENTRY FEE: $30.00 Open, $10.00 Junior
NOTE: F.A.I. SPORTING LICENSE IS MANDATORY FOR ALL COMPETITORS.
                                 Current F.A.I. Sporting Code will apply.
           THIS IS AN AMERICA'S CUP CONTEST
Link to PDF   F1E California Cup 2018.pdf